Sunday November 26th International Warandecross Tilburg.
The Warandecross is probably one of the most prominent cross country races in Europe and is a member of the European Athletics Cross Country Permit Meetings.
The Warandecross Tilburg has the silver label from World Athletics.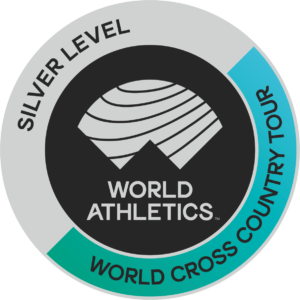 It is arranged by the local organizing committee under the auspices of the Dutch Athletics Federation. Traditionally, strong competition at European level is guaranteed, largely because of the date on which the Warandecross takes place. This (European) race takes place a few weeks before the European Athletics Cross Country Championships.

Time schedule :
The complete timetable for the event can be found here….
Limited participation :
To enter the Men's Gala race the limit will be set at 29:15 minutes on 10k.
For Men under the age of 23, the limit is set at 29:45 minutes.
For Women the limit will be set at 16:10 minutes on 5k.
For Women under the age of 23, the limit is set at 16:30 minutes.
Legal documents :
Only athletes from European countries can participate in the International Warandecross Tilburg. Therefore only athletes with a European passport or long term residence permit are allowed (at our invitation) to enter the race.
Track and organization :
The location at which the race takes place, in the beautiful surroundings of Tilburg University, offers you a challenging track for your competition. The track includes grass parts, muddy pools and tough hillocks, but also some wider lanes on which you can overtake your competitor!
Contact and registration :
If you are interested in participating in our race, please contact the athlete manager of the International Warandecross Tilburg Frans Heffels at [email protected]. Be sure to include a short CV with your most recent results.
Past years' results:
In the past years we've had great European top Athletes winning the senior gala races.
You can find them here…..
We wish you all the best in your preparation for the upcoming cross-country season and hope to welcome you in Tilburg.